The next incorporates spoilers for The Flash #796, on sale now from DC Comics.
The Flash author Jeremy Adams confirmed he deliberately named Wally West and Linda Park's third youngster after Mark Waid.
In The Flash's lately concluded "One-Minute Battle" storyline, Impulse/Bart Allen and Child Flash/Wallace West uncovered a speedster who seems to be from the longer term and has been kidnaped by the alien race referred to as the Fraction. The 2 heroes free the speedster and he proceeds to assist serving to Barry Allen, Jay Garrick and various different heroes of their efforts to make the Fraction vacate the planet.
RELATED: DC Simply Mixed Two Main Flash Villains: Meet Reverse-Grodd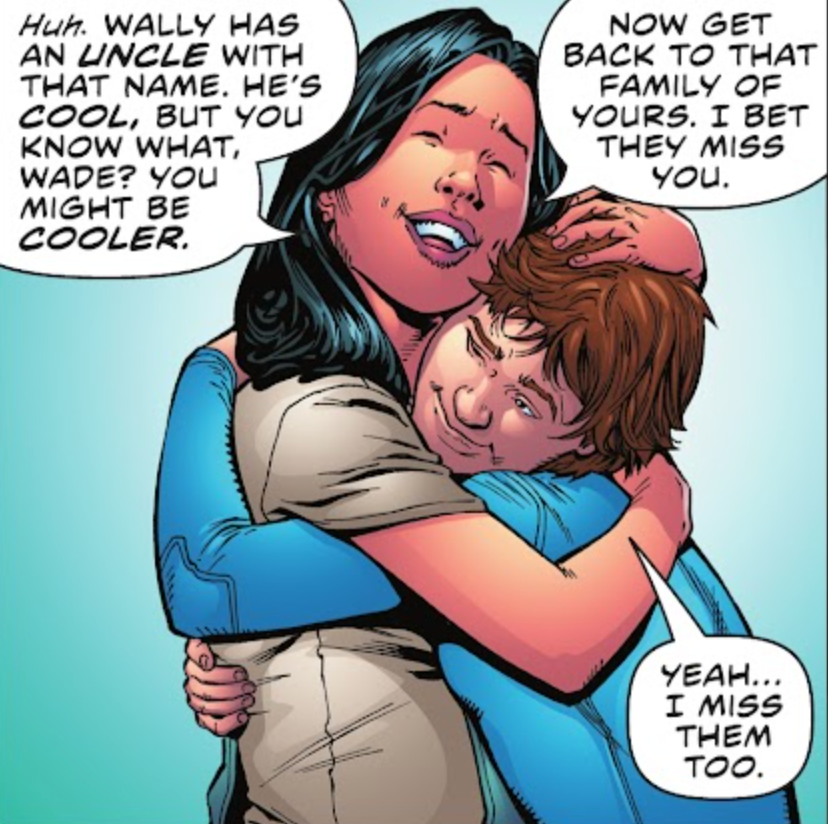 On the finish of The Flash #796 (by Adams, Roger Cruz, George Kambadais, Fernando Pasarin, Wellington Dias, Oclair Albert, Luis Guerrero, Matt Herms, Pete Pantazis and Rob Leigh), Gold Beetle is taking the speedster (and various different characters who had been beforehand killed in Heroes in Disaster however then introduced again in The Flash #795) to their correct timelines when Linda stops him and says she by no means bought his title. "Wade," he solutions. "My mother and father named me Wade after a cool relative or one thing." Linda responds, "Huh. Wally has an uncle with that title. He is cool, however you understand what, Wade? You is likely to be cooler."
On April 6, 2023, Adams confirmed on Twitter that Wade is Wally and Linda's third youngster and that he was intentionally named after Mark Waid, who wrote The Flash and Impulse for a few years through the Nineties (together with a short return to the title in 2007-2008). "First I requested Mark if it was okay," Adams wrote. "I feel Mark has contributed extra to the Flash mythos than anybody to have written it. Fortunately he was flattered, and I used to be allowed to go ahead with it (with a slight spelling variation)."
RELATED: The Flash Simply Found a Speedster Extra Highly effective Than Wally West
Jeremy Adams' Flash Run Is Nearing Its Finish
With The Flash #797 having launched on April 18, 2023, Adams' run on the title is nearing its finish as his closing difficulty of the sequence will likely be June 6, 2023's The Flash #800 — a milestone difficulty which additionally options contributions by Waid, Joshua Williamson, Geoff Johns, Simon Spurrier, Pasarin, Oclair Albert, Todd Nauck, Carmine Di Giandomenico, Scott Kolins and Mike Deodato Jr. Following The Flash #800, Wally West is getting a brand new "Daybreak of DC" reboot sequence launching in Sept. from Spurrier and Deodato Jr.
Each The Flash #796 and The Flash #797 are on sale now from DC.
Supply: Twitter